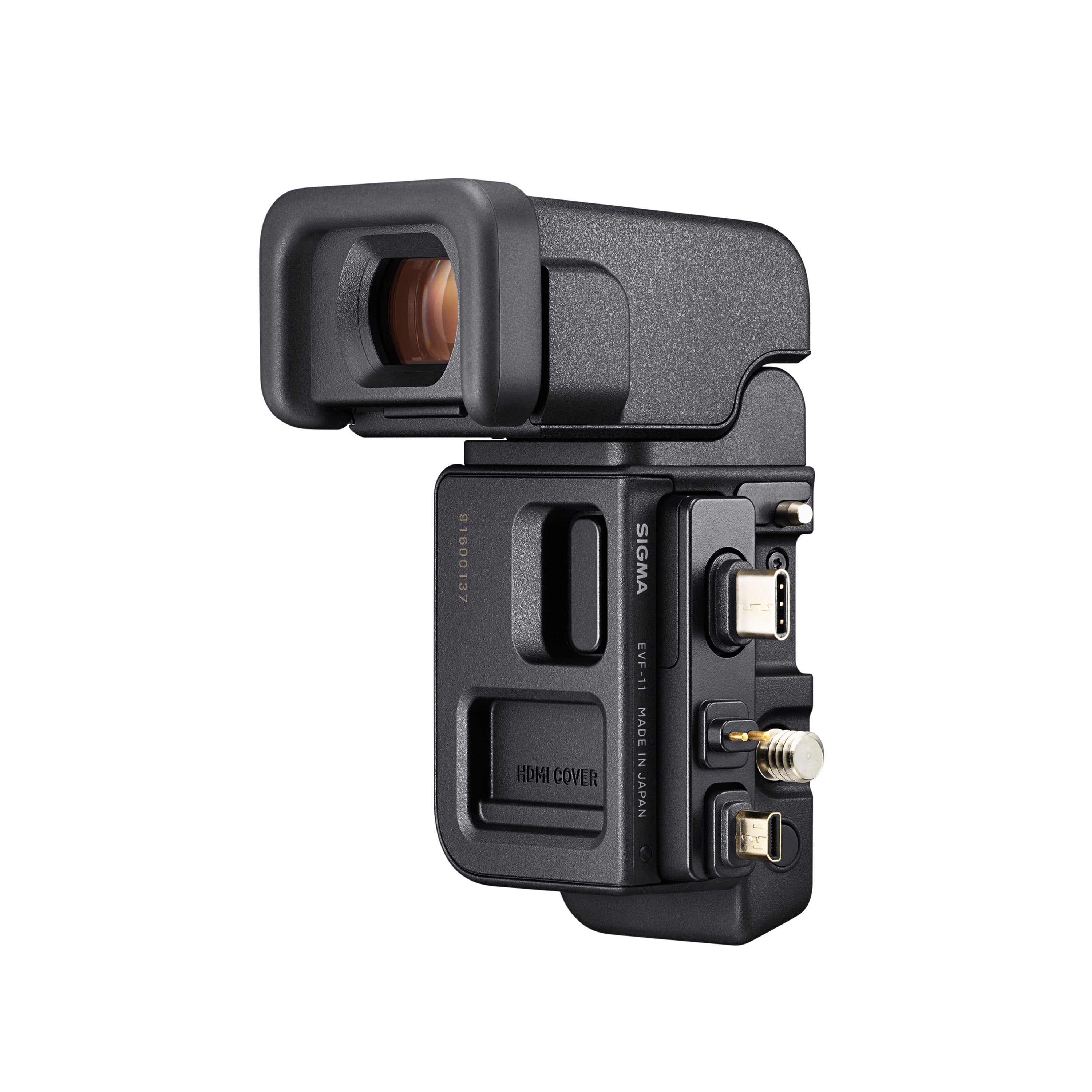 Electronic Viewfinder EVF-11
A long-awaited external electronic viewfinder for the SIGMA fp series is here.
The SIGMA ELECTRONIC VIEWFINDER EVF-11 is an external EVF designed exclusively for use with the SIGMA fp series. With its 0.5 inch, approx. 3.68 M dots OLED panel, this high-resolution, high-luminance viewfinder will help users feel more deeply immersed in their photography and make creating photos a more enjoyable experience. SIGMA's attention to detail is evident in the EVF-11's tilting mechanism, expandability with external accessories, and highly functional user interface, which is designed to ensure convenience and comfort during use. Together with the SIGMA LCD VIEWFINDER LVF-11 that is already available, the launch of the SIGMA ELECTRONIC VIEWFINDER EVF-11 offers SIGMA fp series users two external viewfinders options as dedicated accessories. As the SIGMA fp series remains true to its concept of being the "world's smallest and lightest pocketable full-frame camera", its users can now choose a viewfinder to suit their particular shooting needs.
*The EVF-11 and the HU-11 cannot be mounted on the camera together.