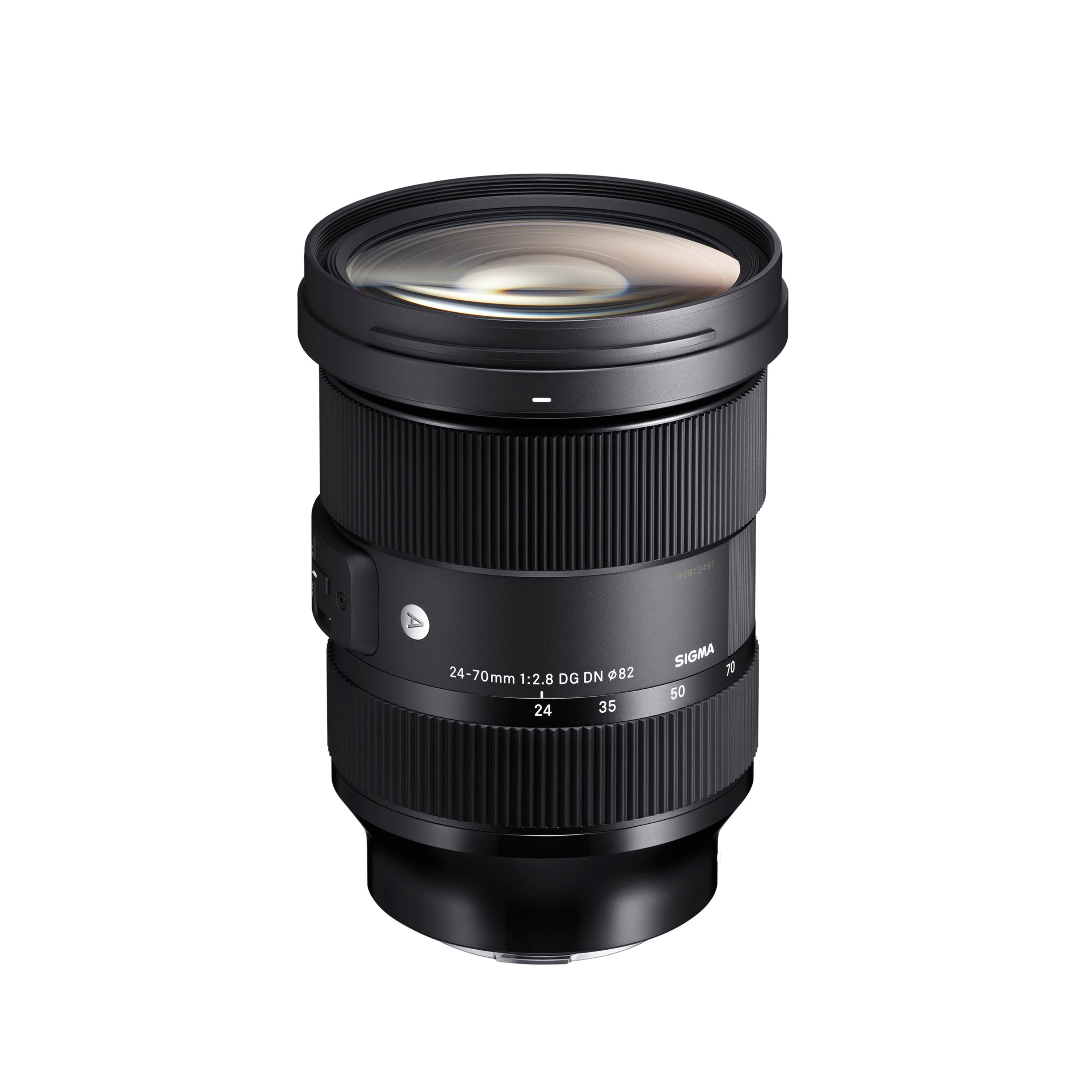 24-70mm F2.8 DG DN | Art
Designed especially for mirrorless
Zoom lock switch
Lens hood with a lock
Dust- and splash-proof structure
Compatible with the Lens Aberration Correction
A constant aperture of 2.8 through the zoom range makes this a highly versatile modern workhorse equipped for any shoot.
Best-in-class optical performance
The F2.8 Art zoom flagship zoom lens series is developed primarily to achieve superior optical performance.
As extra-low dispersion glass materials, six sheets of "F" low dispersion (FLD) glass and two sheets of special low dispersion (SLD) glass are lavishly employed while taking advantage of an optical design dedicated for mirrorless lenses. By employing three aspheric lenses, this zoom lens thoroughly subdues aberrations such as axial chromatic aberration or sagittal coma aberrations, which are difficult to correct in post-processing, tailors the resolution and achieves uniformity and superior optical performance from the center to the periphery throughout the zoom range.
In addition to Super Multi-Layer Coating, Nano Porous Coating* is employed. This lens is designed so as to be less affected by strong incident light such as flare.
The mirrorless camera-dedicated design successfully contributes to reduction in the lens size and weight.
* In the SIGMA's own proprietary coating technology, NPC (Nano Porous Coating), porous silica is employed for coating materials. A porous silica layer creates Nano-sized pores inside which air is contained. The pores of this size make it possible to reduce the refractive index significantly, even lower compared with the existing antireflection coatings, thereby drastically reducing reflected light causing flare and ghosting and achieving the high-contrast and clear image quality.