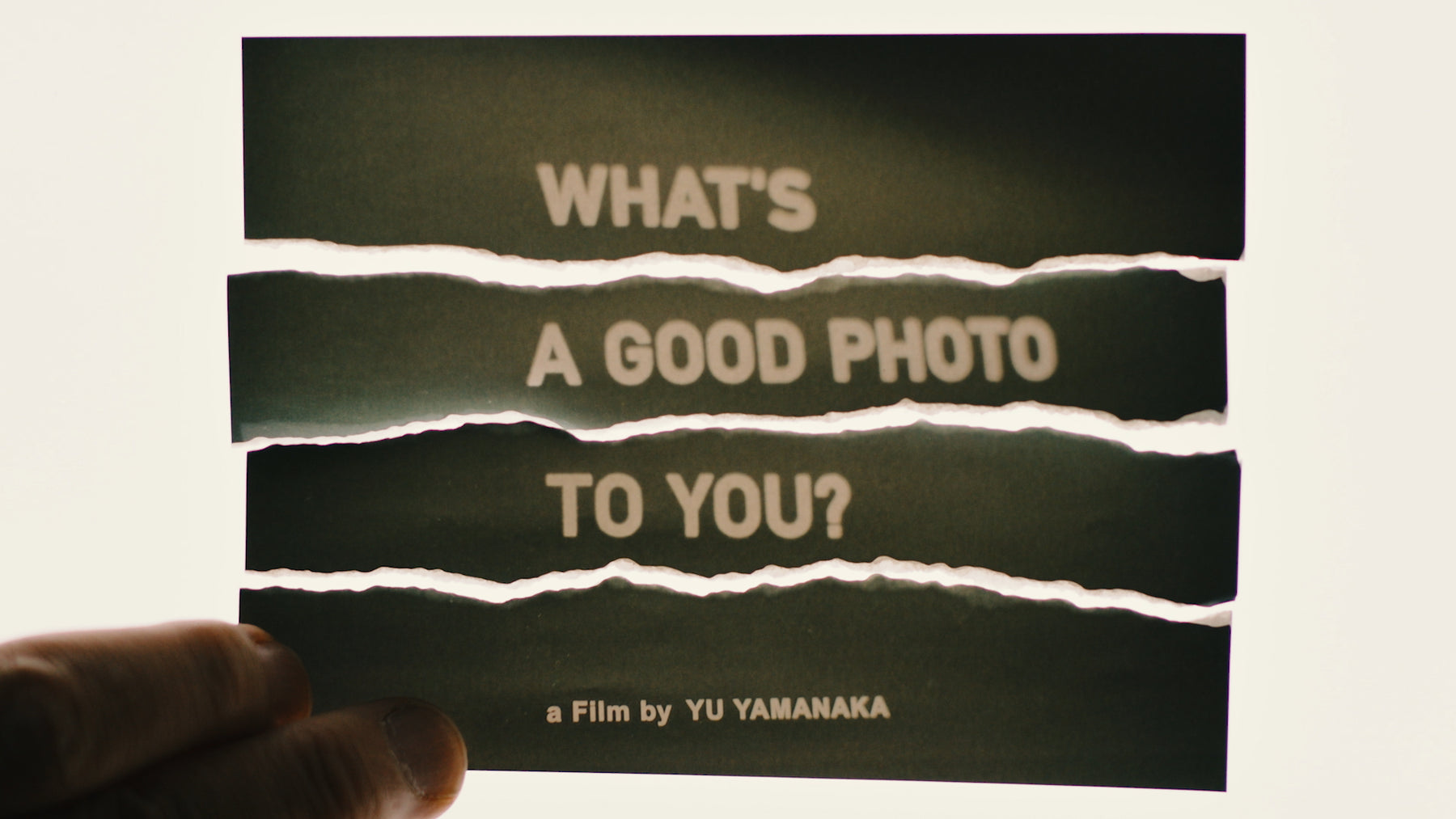 What's a Good Photo to You? by Yu Yamanaka
For over a year, filmmaker Yu Yamanaka approached almost one hundred people
—among them professionals and amateurs, veterans and beginners,
some well-known and some who preferred to stay anonymous—
to ask them one question: What's a good photo to you?
His short film explores the beauty and wonder of photography through their answers.
​
About the film
I've always loved taking photos. At one point in my life I even walked around with a 6×9 medium format camera. I took photographs on film, developed them in the darkroom, enlarged them, printed them, came face to face with the images. But nowadays I only take photos with my phone.
I noticed that I'm not that passionate about photographs anymore.
(I still take a lot of photos, though.)
It isn't so much me who has changed, but that the way we take photographs is different now, I think.
I believe there's something crucially different between shooting photographs on film twenty years ago and readily snapping away with the phone today.
With generative AI and other new technologies, photography is changing once again, and it will continue to change in the future.
But even though we are now surrounded by more pictures and images than ever before, we have not lost our fascination with photography. Life without photos is unthinkable.
But amidst the endless heaps of meaningless images, we are still able to find the few treasures, the photos we know are significant. The good photos.
So, what is that, a good photo? I think the answer depends on one's outlook on life. There are as many answers as there are people in the world. Perhaps the answer even changes as we grow older. I don't really have a clear answer to the question myself. (I actually find it impossible to answer.)
But if I find an answer, that passion I once had for photography may emerge again, in a different form. That was the reason why I made this short documentary. I hope this film is going to help others who find themselves in a similar situation to mine.
Learn more about the project here: What's a Good Photo to You?