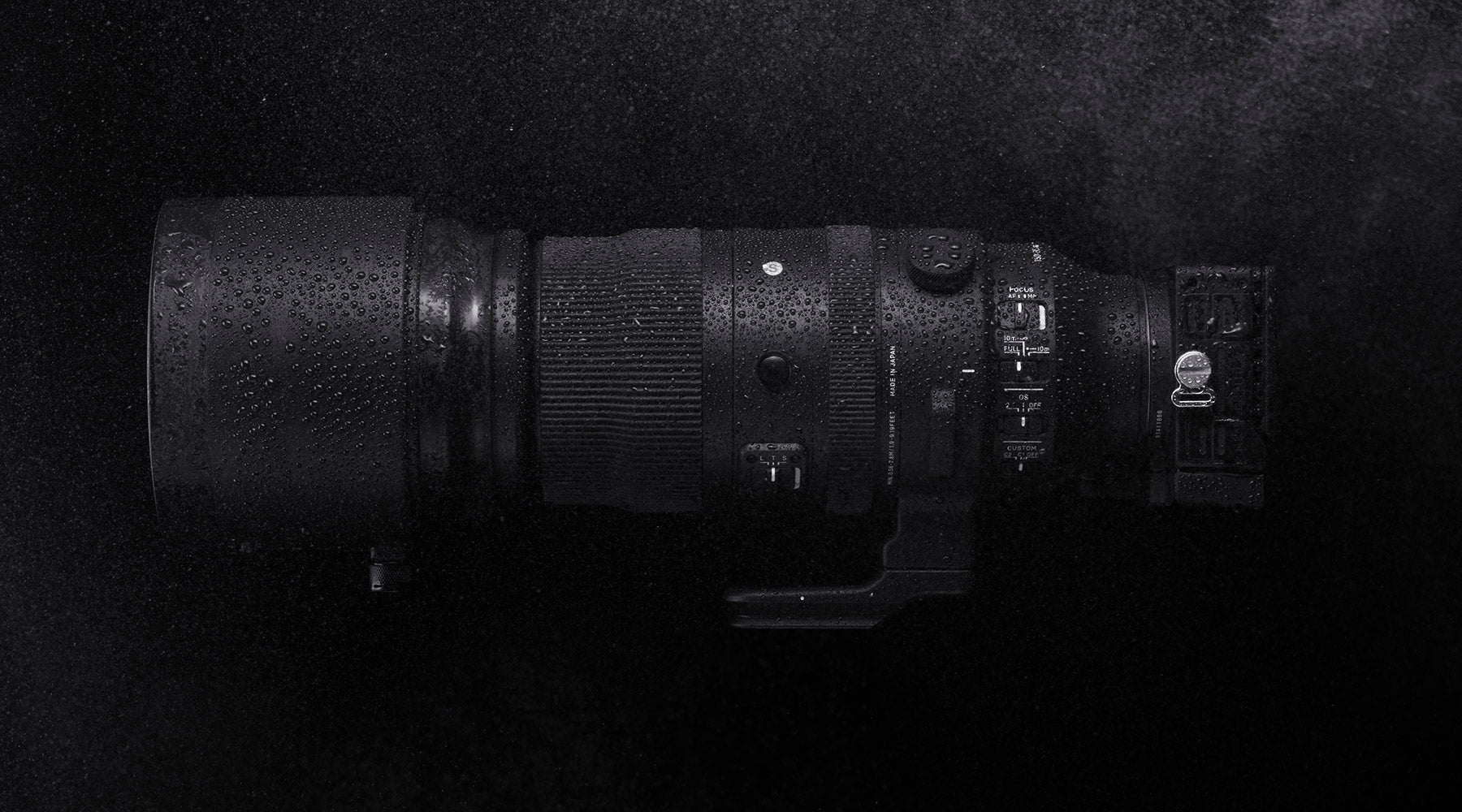 New product announcement: SIGMA 150-600mm F5-6.3 DG DN OS | Sports
SIGMA Corporation is pleased to announce the SIGMA 150-600mm F5-6.3 DG DN OS | Sports.
Capture the magic through your finder.
Introducing the SIGMA 150-600mm F5-6.3 DG DN OS | Sports, a powerful ultra-telephoto zoom and the first ever Sports line lens for mirrorless systems. This portable and practical optic revolutionizes the way mirrorless users capture wildlife, motorsport and other fast-action subjects.
The 150–600mm F5-6.3 DG DN OS | Sports is SIGMA Sports line's first ultra-telephoto zoom lens, designed from the ground up specifically for full-frame mirrorless cameras. It offers outstanding levels of performance, functionality, and build quality required for ultra-telephoto shooting in the most demanding situations.
Image quality is exceptional, with ultra-high-performance glass capable of delivering ultra-sharp results even on the highest resolution cameras. The lens displays beautiful bokeh throughout its zoom range, and optical aberrations are kept well under control. It can be used with SIGMA's 1.4× and 2× L-Mount teleconverters, with AF effective up to 1200mm.
Fast and accurate autofocus owing to an AF unit equipped with a high-precision magnetic sensor, combined with an OS (Optical Stabilizer) function effective to approximately 4 stops* of image stabilization makes this a highly responsive lens that can handle even the most challenging subjects. It has a Dual Action Zoom system that includes straight and ring zoom, a dust and splash resistant structure, and customizable switches helping photographers and filmmakers adapt quickly and easily to virtually any shooting environment.
Capture the long-reach images you have always wanted with an ultra-telephoto lens—that's the visual experience you will enjoy with the 150-600mm F5-6.3 DG DN OS | Sports, the first ultra-telephoto lens for mirrorless systems from SIGMA Sports line.
* Based on CIPA guidelines (measured in 600mm with a 35mm full-size image sensor)
Supplied accessories: Case, Cover Hood (LH1034-01), Front Cap (LCF-95Ⅲ), Cover Lens Cap (LC-747E), Shoulder Strap, Tripod Socket (TS-121), Rear Cap (LCRⅡ)
Available mount: L-Mount, Sony E-mount
* The appearance and specifications of the product are subject to change.
* L-Mount is a registered trademark of Leica Camera AG.
*This product is developed, manufactured and sold based on the specifications of E-mount which was disclosed by Sony Corporation under the license agreement with Sony Corporation.
#SIGMA #SIGMA150600mmSports #SIGMASports #SIGMADGDN
[Contact]
For further information, please contact your local authorized SIGMA Service Station listed in the link below:
https://www.sigma-global.com/en/world-network/
[Information]
SIGMA Corporation|https://www.sigma-global.com/
Product information|https://www.sigma-global.com/en/lenses/s021_150_600_5_63/
Impression |
Jürgen Tapp "How I tell stories via motorsport photography."
Michael Ginzburg "Exploring the heartbeat of our planet."
Trevor Ryan McCall-Peat "Safari isn't just about the safari."
Simon Roy "The world outside my window."
Xiao Ge "My deep human yearning for nature."
New Products Presentation | https://youtu.be/RL0lfg1dLDI(Youtube)