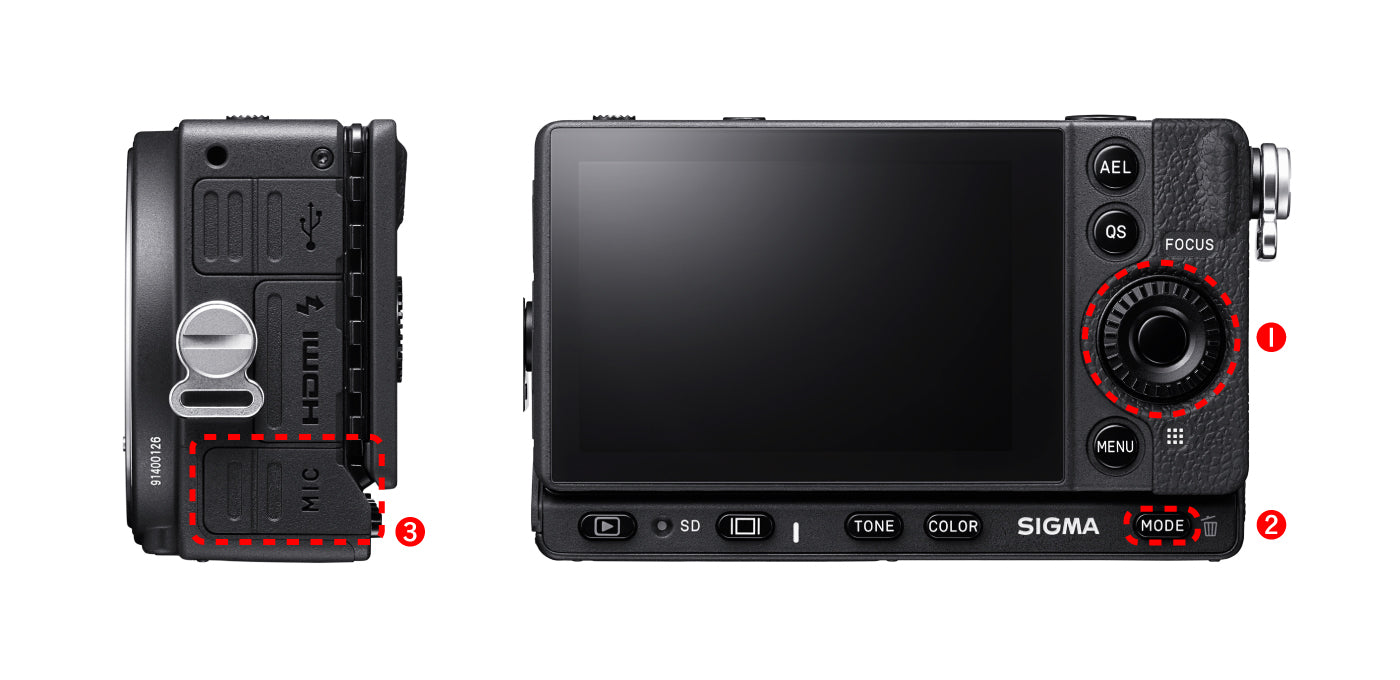 Introducing the new Dial/Button Conversion Service for the SIGMA fp
The SIGMA Corporation is pleased to announce its new Dial/Button Conversion Service for the world's smallest and lightest※ full-frame mirrorless camera, SIGMA fp. With this for-fee customization service exclusively for the SIGMA fp, SIGMA converts certain parts to those of SIGMA fp L, the newest model from the fp series.
※As of June 2021, by SIGMA

 
[The parts to be converted]

1Rear Dial
The converted Rear Dial will give a firmer click feeling.
2MODE button
The height of the MODE button will be lower (The button stroke stays the same).

3Microphone/Cable Release Terminal Cover
The protruding edge that aided in pulling back the cover will be removed.

Note 1: This service includes the following:
・Exterior cleaning
・Sensor cleaning
・Firmware update (upon request)
Note 2: Original parts will not be returned.
Note 3: For more information, please contact the nearest subsidiaries or authorized distributors which can be found from the link below.
https://www.sigma-global.com/en/world-network/
[Support page]
https://www.sigma-global.com/en/cameras/fp/#support
[Product information]
https://www.sigma-global.com/en/special/fp-series/